Event Date/Time
Date(s) - 05/05/2018
Time - 11:00 am - 12:00 pm
Plants that Work in Difficult Places
Do you have a problem area in your garden where nothing seems to work?  Do we really need to ask 🙂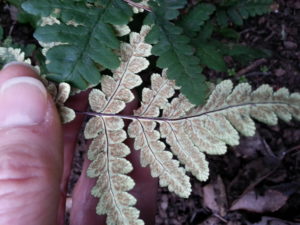 Learn about some special California native plants that can thrive even amidst some of the most common landscaping problems, such as clay soils, lack of water, foot traffic, and more.  You will also learn how Native Californians used the plants for practical, therapeutic and healing purposes.
———————————-
Presenters
Patrice Hanlon is an East Bay Times garden columnist, certified horticultural therapist and private garden designer.  She was also a member of the East Bay Regional Parks Botanical Garden staff and the manager of the Gardens at Heather Farm for 17 years.  She is a lifelong gardener and has a particular devotion to the healing properties of plants and nature.
Arti Kirch is a self-taught naturalist who serves as a docent at Mt. Diablo State Park and Big Break Regional Shoreline.  She is also active in several raptor habitat-preservation groups and a former Markham board member.  She is especially intrigued by habitat formation and has traveled to Europe and South America to further her education.
Location
Markham Park
Event Category